Your trusted partner for printers, supplies, and managed print services.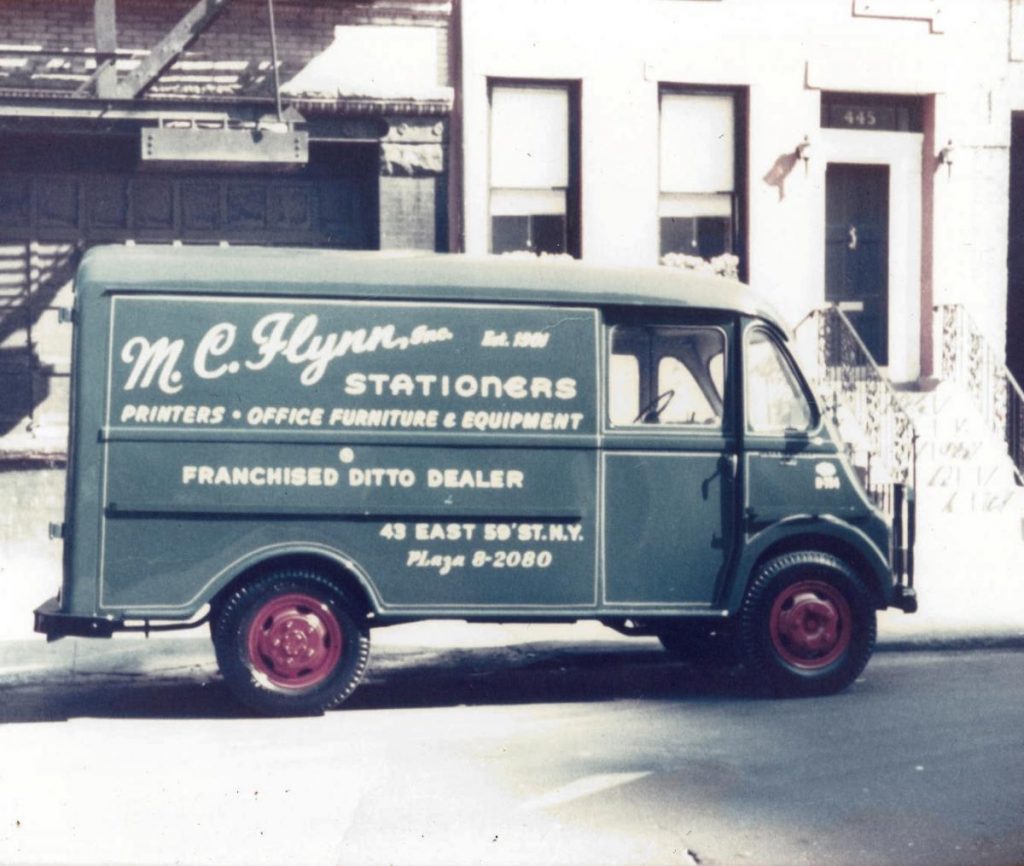 In 1901 Mary C. Flynn, in what was then the "outskirts" of New York City, opened a Social Stationery Store at 43 East 59th St. It was housed on the ground floor of an elegant brownstone. In approximately 1940, Ms. Flynn sold the business to one of her employees. As more and more commercial businesses moved into the area, the partners expanded into commercial stationery, printing and copying services.
In 1976 the partners sold Flynn's to the current owners who continued to build on the base of commercial and social stationery needs as well as upgrading the service and commitment to our customers. Most evident of this was in 1993 when Flynn's was approached by Xerox® to expand into the copier and printer business as a Xerox® Authorized Sales Agency.
Although we no longer have a retail street presence and truly miss the face-to-face personal relationships that developed over the years, we continue serving our customers as the most dependable, all encompassing office solution partner in New York City since 1901.